Self-Service washing machine Repair
Collective laundries appliances Repair
Professional Laundry Service Repair
Laundromat breakdown service
Laundry repair Geneva Specialists in the repair of household appliances, we can install and repair all refrigerated furniture, regardless of the manufacturer. The selection and installation of your laundry equipment is part of our expertise. We offer for sale quality equipment that we control and verify.
We provide repairs and installations of washing machines and dishwashers for your hotel, residence or laundry room. Each machine is checked, adjusted, and our experts carry out technical tests to certify you an optimal working condition.
If your equipment suddenly breakdowns and your business is impacted, we will provide a reactive solution to resolve the problem quickly. Emergency response and laundry repair service are our core business. We intervene quickly within 24 hours.
Laundromat Repair Service in Geneva
The maintenance of your washing machines and dryers is necessary to guarantee their optimal operation in the long term. Moreover, when you buy a machine for customer use, you are not free from technical problems. You no longer need to worry about daily technical incidents. Our teams of professionals diagnose the problem and deal with it transparently.
Checking the shock absorbers of washing machines, emptying or treating the condition of your machines' bearings: our teams avoid any damage to your equipment in order to guarantee its life. Fast, efficient and competitively priced, that's why Hoovernez is the partner you can trust.
Our customers, who are sensitive to kitchen performance, cold weather or laundry, rely on Hoovernez, urgently or punctually, to solve their professional laundry problems. In addition to laundry repair, we also take care of your small plumbing or electrical needs. We install and repair all brands of appliance equipment.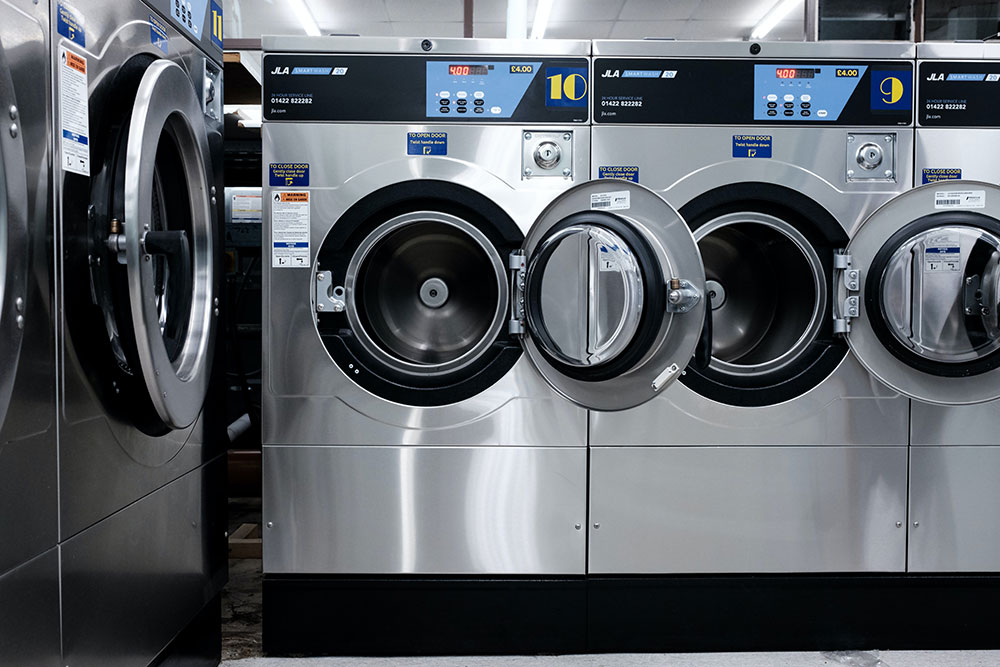 Restaurants, independent hoteliers, retirement homes or building services regularly call on our skills to install your equipment and professionally repair your washing machine. The companies that entrust us with their equipment rely on our professionalism and responsiveness to ensure that their tools provide quality services to their customers.
Establishments such as dry cleaners, restaurants or hospitals may not use machines and equipment that do not provide an impeccable washing quality. In order to guarantee a quality result, the machines must be maintained on a regular basis. Whether it's a laundromat or a dry cleaner's, we will install, set up and repair your equipment.
In all cases, we accompany you in the design of your project. From the simplest installation to the most complex repairing, you can count on the expertise of our technicians to ensure that your machines are fully operational after installation.